Top Twelve Reasons I'm Talking About CMT during Awareness Month
12) Confused Faces-When I tell people my son has Charcot-Marie-Tooth disease, I get looks like this: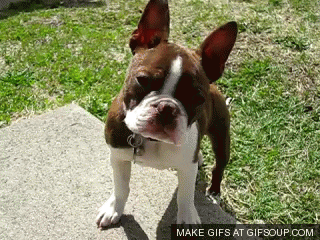 Let's stop the nonsense. I'm looking for reactions of recognition, like Dr. House's below: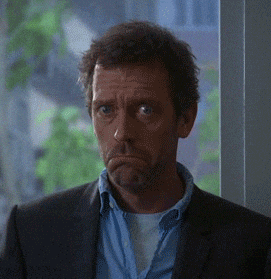 11) Dentures? Besides having had too many cavities, crowns, and pulled teeth, there is absolutely nothing wrong with my choppers. Yohan has beautiful teeth and healthy gums, too.  Dr. Howard Henry Tooth discovered this progressive neuromuscular disease at just about the same time as the French neurologists,  Dr.  Charcot, and his disciple,  Pierre Marie. So now we are stuck with Charcot-Marie-Tooth or CMT.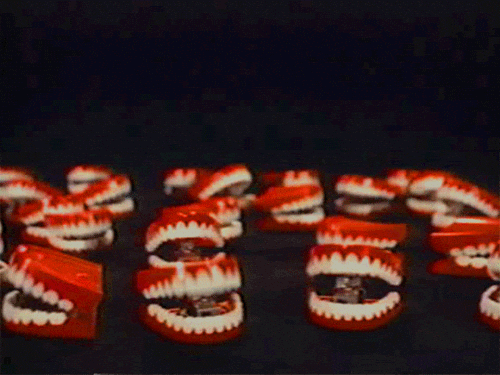 10. Eponyms. Jean-Marie Charcot is known as the father of modern neurology. And, he made sure no one would ever forget his legacy. Why? He was generous enough to share his last name with a host of other diseases he unraveled:
Here is the short list of the master's eponyms:
Charcot's artery (lenticulostriate artery)
Charcot's joint (diabetic arthropathy)
Charcot's disease (amyotrophic lateral sclerosis, the most-common subtype of motor neurone disease — also known as Lou Gehrig's disease.)
Charcot–Marie–Tooth disease (peroneal muscular atrophy), named with Pierre Marie and Howard Henry Tooth.
Charcot–Wilbrand syndrome (visual agnosia and loss of ability to revisualise images), named with Hermann Wilbrand.
Charcot's intermittent hepatic fever (intermittent pain, intermittent fever, intermittent jaundice, and loss of weight)
Charcot–Bouchard aneurysms (tiny aneurysms of the penetrating branches of middle cerebral artery in hypertensives), named with Charles-Joseph Bouchard.
Charcot's triad of acute cholangitis (right upper quadrant pain, jaundice, and fever)
Charcot's triad of multiple sclerosis (nystagmus, intention tremor, and dysarthria)
Charcot–Leyden crystals due to the lysis of eosinophils in cases of allergic diseases, named with Ernst Viktor von Leyden.
Souques–Charcot geroderma: a variant of Hutchinson–Gilford disease, named with Alexandre-Achille Souques.[43]Charcot–Gombault necrosis: a biliary infarct, named with Albert Gombault.[44]7)
Sounds a bit narcissistic, don't you think?
9) But, It Could Be SO Much Worse! 
I stop my complaining when I remember that the name COULD have been definitely much worse.  Why? One of my good doctor friends, a most reliable source, explained that Dr. Nikolaus Friedreich, as in the neuromuscular disease Friedrich's Ataxia,  also wanted credit for the discovery of CMT, but the message of his discovery did not reach the authorities in time….something to do with an unannounced closing of government offices. So the Grand Poo-Bahs did not receive the important Carrion Pigeon or telegraph messages. Bummer for Nikolaus and hurrah for people with CMT everywhere! We don't have Charcot-Marie-Tooth Freiderich disease (CMTF), but rather just CMT.
Thank God for small miracles.
8. Let everyone know that CMT does not stand for:
Country Music Television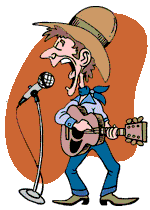 Childen's Musical Theater

Certified Massage Therapist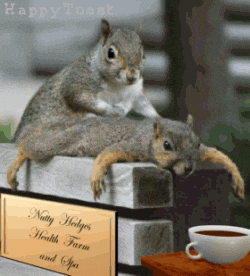 7.  Pronunciation: Give others ways to remember the name, pronounce like:
\(ˌ)shär-ˌkō-mə-ˌrē-ˈtüth-\
or
or
6. . Shark's Teeth Convention? Once, I wanted to book a large room for a CMTA conference. The short discussion went something like this: "Hi. I need to book a meeting room for the Charcot-Marie-Tooth Association.". "Okay, let me see. What is the date of your Shark Tooth meeting?
Enough said. Ugh.
5. Rent a Costume or Let Your Pets Do The Dirty Work!
If you feel awkward about starting the CMT discussion, you and your animals can dress up like a shark – it's fun and you are bound to get s few questions! Or, just paint your horse with non-toxic paint. People will ask…..trust me.
4. Braces – Tell people you wear braces and when they look at your mouth, lift up your pant leg and flash them with your one-of-a-kind ankle-foot orthoses (AFOs).
3. Genius!
Wow your friends with your knowledge of medical jargon. Use CMT-related words like:
peripheral neuropathy, autosomal dominant, hereditary motor and sensory neuropathy, dorsiflexion, plantar flexion, pes cavus, myelin, axons, exome sequencing, orthosis, etc……
They'll be stunned by your brilliance.
2. Participate! The CMTA makes it fun to celebrate and talk about CMT during CMT awareness month.  We have an entire interactive site dedicated to CMT awareness: https://www.cmtausa.org/community-powered-awareness-month-2018/
Or just send around the How Much Do You Know About CMT Quiz? 
Click here to take the quiz: https://bestfoot4wardblog.com/2018/09/02/its-cmt-awareness-month-how-much-do-you-know-about-cmt/
Be the expert on questions they can't answer. Teach a friend and make good use of your never-ending CMT knowledge!
1) Acceptance-Whatever you do, talk about your CMT. Share your experiences with people who might not know about CMT. Most people want to know and CMT Awareness Month provides a platform to share resources and stories in an effort to shed light on this progressive neuromuscular disease, its symptoms, its effects.   Knowledge is power. Go forth and tell someone!